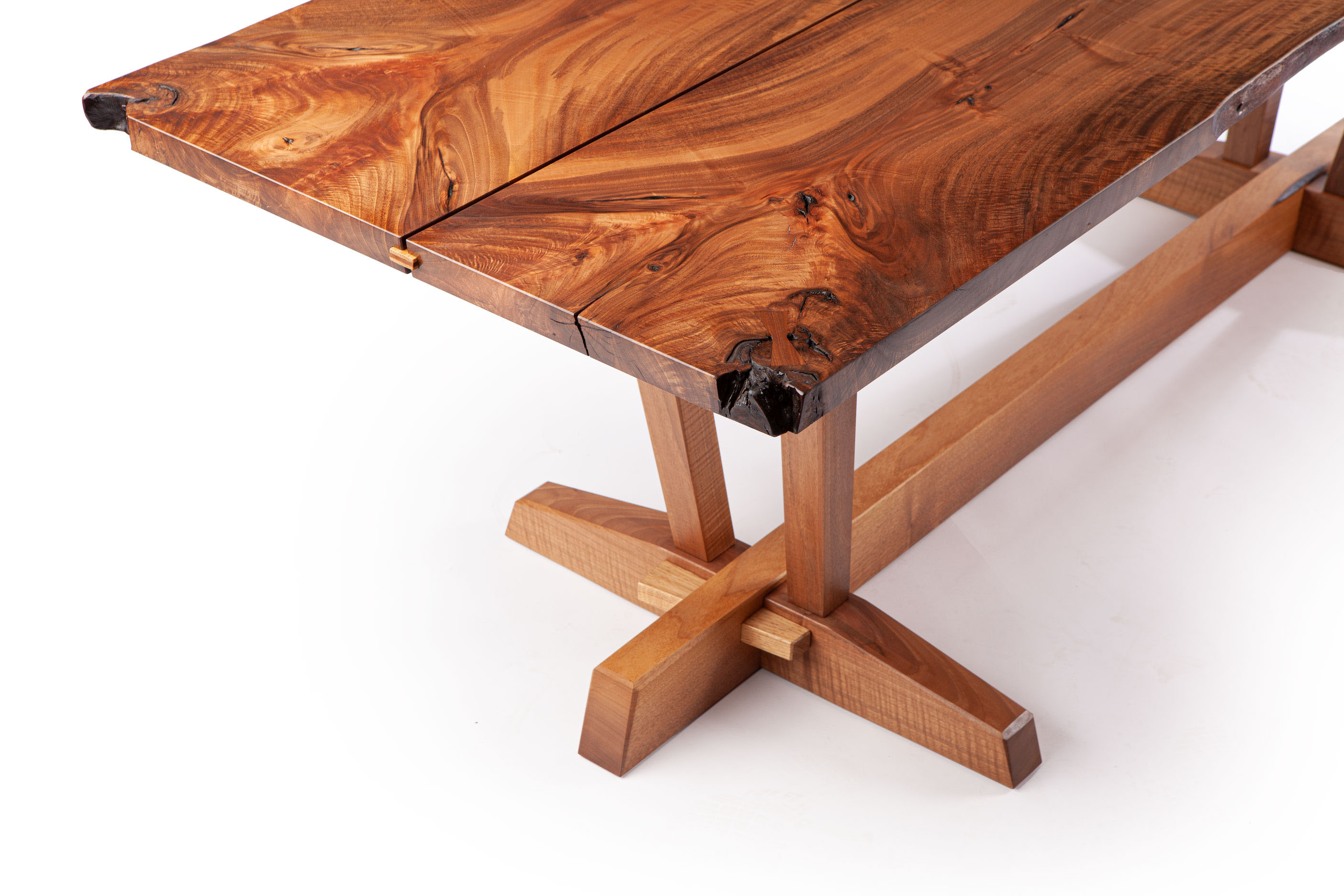 The goal of this commission was to inject a substantial dose of natural material in an otherwise modern minimalist interior. When I found a european walnut log that would yield a beautifully bookmatched tabletop I knew we were off to a great start. With its rich grain and deep warm tones, Walnut would complement the interior wonderfully and leaving the natural edge added a textural dimension. The angular shapes that form the undercarriage evoke a presence of an altar that elevates the wood´s natural offerings to the viewer while maintaining an energy that befits the modern interior.
To complement the table,
a bench was created using wood from the same tree as the tabletop.
european walnut
natural oil finish
240 cm long
50 cm deep
85 cm high